Alyssa Chia
Bio to come


Anna Ellis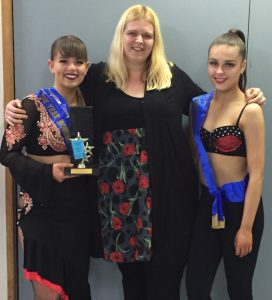 Anna started dancing as soon as she could walk. Born into a dancing family her Grandmother started Bays School of Dance (then Draper Studio) and her mum carried it on. In 2017 it was passed onto Anna who is now the studio owner.
Growing up Anna learnt all styles of dance competing until the age of 12 when she started assistant teaching and then onto teaching her own classes. Tap was always Anna's favourite.
Her passion in tap dancing lead her to sit her teachers certificate in BAL tap where she because a qualified teacher and now teaches all of the BAL tap exam work at the studio. She started up teaching Competition work 16 years ago and has built up a large number of very successful competitive students. Having pupils make it to the semis in 2 out of 4 tap nationals attended and one making it to the finals.
Now Anna has her own daughter Lacey who you will no doubt see around the studio. She has followed on her passion in dancing becoming a very successful dancer at a young age.


Bella Wilson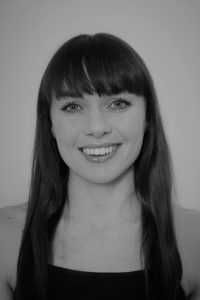 Bella trained at the Auckland Academy of Dance, where she completed exams in the RAD Ballet, JDNZ Jazz and NZAMD Contemporary syllabuses to the highest levels. In 2011, after achieving Distinction in her Level 6 exam, she won 1st place at the NZAMD Contemporary Scholarship Awards. In the same year, she was accepted into the New Zealand School of Dance as a contemporary major, and graduated with a Certificate in Dance Performance in 2013. From 2015-16 Bella completed her dance training at Unitec, and graduated with BPSA in Contemporary Dance. Bella received the Senior Scholar award at her graduation ceremony, in recognition of achieving an overall A grade average for her degree. As a tertiary student, she was fortunate to work with some of New Zealand and Australia's renowned choreographers, including Malia Johnston, Claire O'Neil, Michael Parmenter, Okareka Dance Company, Antony Hamilton, Lina Limosani and Richard Cilli (Sydney Dance Company).
Bella now works as an independent professional dancer, choreographer, and teacher. She has performed with Footnote New Zealand Dance & Alexa Wilson (The Dark Light), Flo Wilson (Newtown Festival, Eeeeow Festival), Black Sheep Productions (Old Tricks New Dogs), and Emma Cosgrave & Zoe Nicholson (FRESH – Tempo Dance Festival, and choreographed LET/HOLD/RUN for Dycypher Productions' season of Four Leaps//One Point. Bella is a member of Dance Plant Collective (The Cost of Arms and Legs, Desire Line(s)) who are the current artists in residence at Studio One Toi Tu in Ponsonby.
Bella is a strong advocate for positivity and safe dance practices, and loves helping others find freedom and connection through movement. She has taught contemporary, ballet, conditioning and choreography classes at many schools across Auckland over the past few years, and is looking forward to becoming part of the Bays School of Dance team this year.


Brooke Mowbray
Bio to come


Jan-Maree Baughan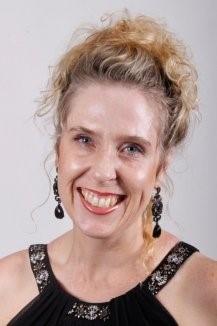 Jan-Maree is a Professional vocalist who has performed in many Operas including Madama Butterfly, Norma, Tosca and Pagliacci, for both Canterbury and New Zealand Opera.
During her youth she learnt Cecchetti Ballet and performed leads in the "classics" of musical theatre.
Jan-Maree has an LTCL (dist) in Voice (Trinity College of London Diplomas) and teaches singing privately. Her own solo work sees her singing for various organisations throughout New Zealand, and has performed to large audiences of over 10000 people.
Jan-Maree has invaluable experience in musical theatre and loves working with youth to empower them with musicianship, stagecraft, confidence and charisma to perform under the spotlight.
Jan-Maree's latest adventure is working within New Zealand TV roles.
Both her daughter Chloe and herself feel very privileged and proud to be part of the Bays School of dance culture and community.


Jane Wilson
Bio to come


Karyn Nicholls
Bio to come


Hannah Thorne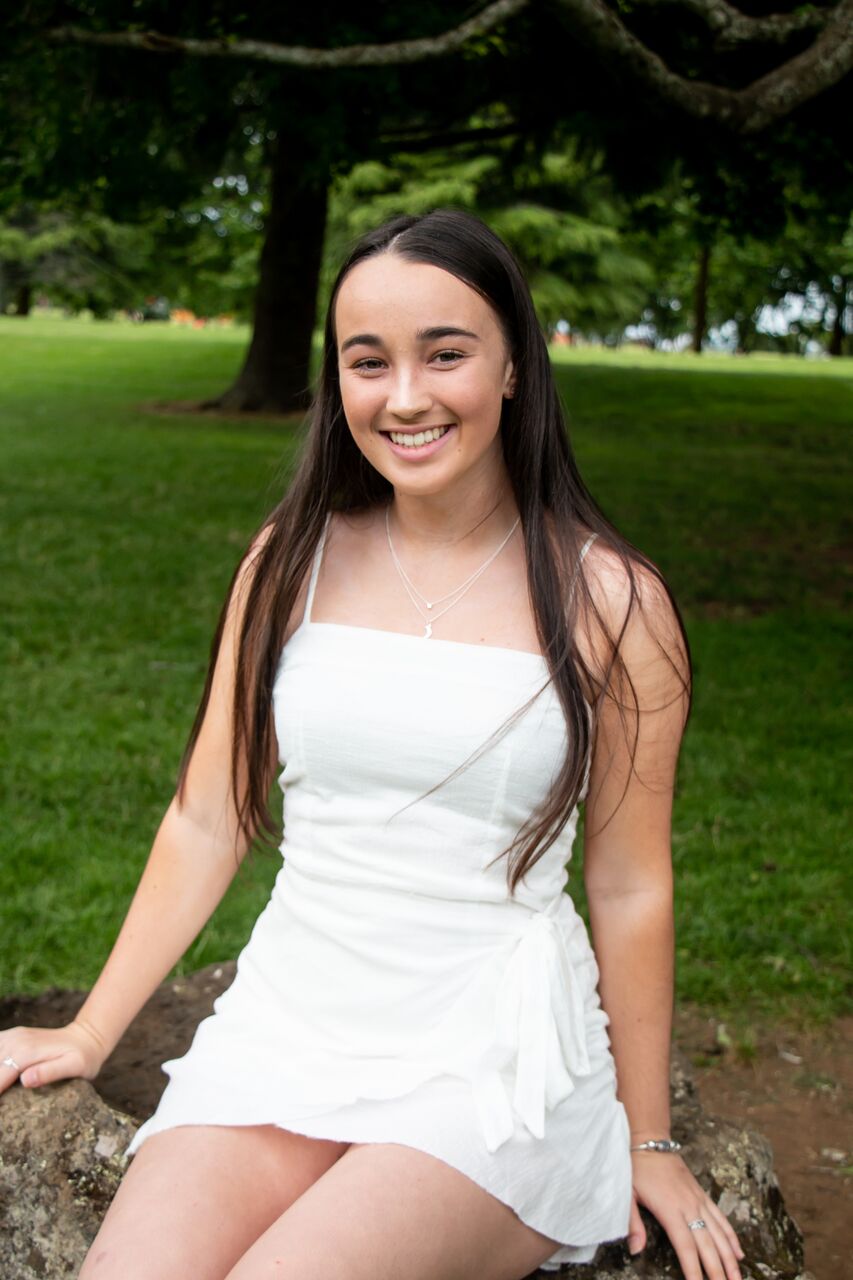 Hannah has been dancing at Bays School of Dance since the age of 4 years old. She has learnt all styles of dance and competed in tap dancing to this day. Hannah has completed her BAL tap exams from beginners to advanced and is currently completing her level 9 NZAMD tap exam which is her last exam. One of Hannah's most memorable successes would be coming 2nd place in the tap section at the NZAMD national scholarship awards in Lowe Hutt in 2018. Over the past few years Hannah has really enjoyed relieving and teaching dance classes and is beyond excited to have some classes of her own this year. She loves working with kids and watching them grow as dancers.


Leanne Coombe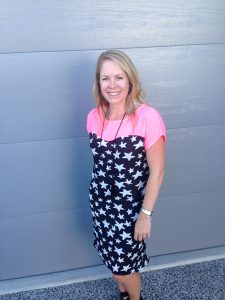 My love of dance started when I was just a toddler! At the age of 3 I had my first ballet and tap lesson with Mrs Draper at Drapers (now Bays School of Dance) and I was hooked! I have completed all my exam work through Bays – BAL Tap, NZAMD Jazz, NZAMD Tap and BBO/BAL Ballet up to Pre Elementary. In 1997 I won the NZAMD Jazz Nationals and in 2001 I came second at the NZAMD Tap Nationals.
I am the founding teacher at Bays for the NZAMD Tap syllabus and have been successful with two students winning the NZAMD National competition and others in jazz and tap placing in top 5 positions. I love all forms of dance and my passion for dance lead me into teaching! I started teaching at Bays 20 years ago and have loved every minute of it! As well as teaching I also used to Cheerlead for North Harbour Rugby, Breakers and Warriors, I also danced with a performance troupe that did shows and gigs for events.
I now have a lovely family and whilst juggling family life and the kids sports commitments I still love to dance and teach! You may see me at the studio as a mum with my daughter Millie or there with my teaching hat on! Regardless of what I'm there for I always love to say hi and chat to everyone, so for those of you that I'm not currently teaching, please come say hi 🙂


Lynette Mcilwaine
Bio to come


Melanie Klaassen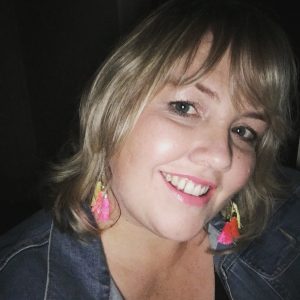 Melanie began dancing aged 5 then at 6 moved to the Draper Studios (now Bays School of dance) so she has been involved with this studio for over 35 years! She also trained at the Natalie Dumbleton School of Ballet. She completed her Ballet (BBO/BAL), Character (BAL) and Jazz (NZAMD, Distinction) exams to Advanced level and Tap (BBO/Bal) to Elementary level and was a regular competitor in local dance competitions She has enjoyed adjudicating dance competitions throughout New Zealand and has taught for several north shore dance studios.
Melanie has a Bachelor of Arts from Auckland University receiving a Senior Prize in Education and a Senior Prize in History. She has a Diploma in Teaching (Secondary Schools) from Massey University.
Melanie has worked in the teaching profession since 1999 teaching Dance, Drama, Music, English, Social studies and History. She has taught at several high schools including ten years as Head of the Performing Arts Department at Rutherford College and has choreographed and produced many school productions and dance shows. She is widely recognised for her expertise and experience in secondary school dance. She loves inspiring children and teenagers to reach their full potential and express themselves as performing artists.
Melanie holds various contract roles with the New Zealand Qualifications Authority and the Ministry of Education including the writing of the NCEA dance standards, supporting teachers with NCEA implementation, exam setting and marking. She is the Dance National Moderator at NZQA and has worked for Team Solutions, Auckland University as a facilitator in arts education working with secondary school teachers to accelerate student achievement.
As well as juggling work commitments and family life with her husband and two children, Mel thoroughly enjoys studio dance teaching. If you are looking for a technical class that is fun and also very accessible consider giving character a go!


Michaela Nicholls
Bio to come


Rachel Lynch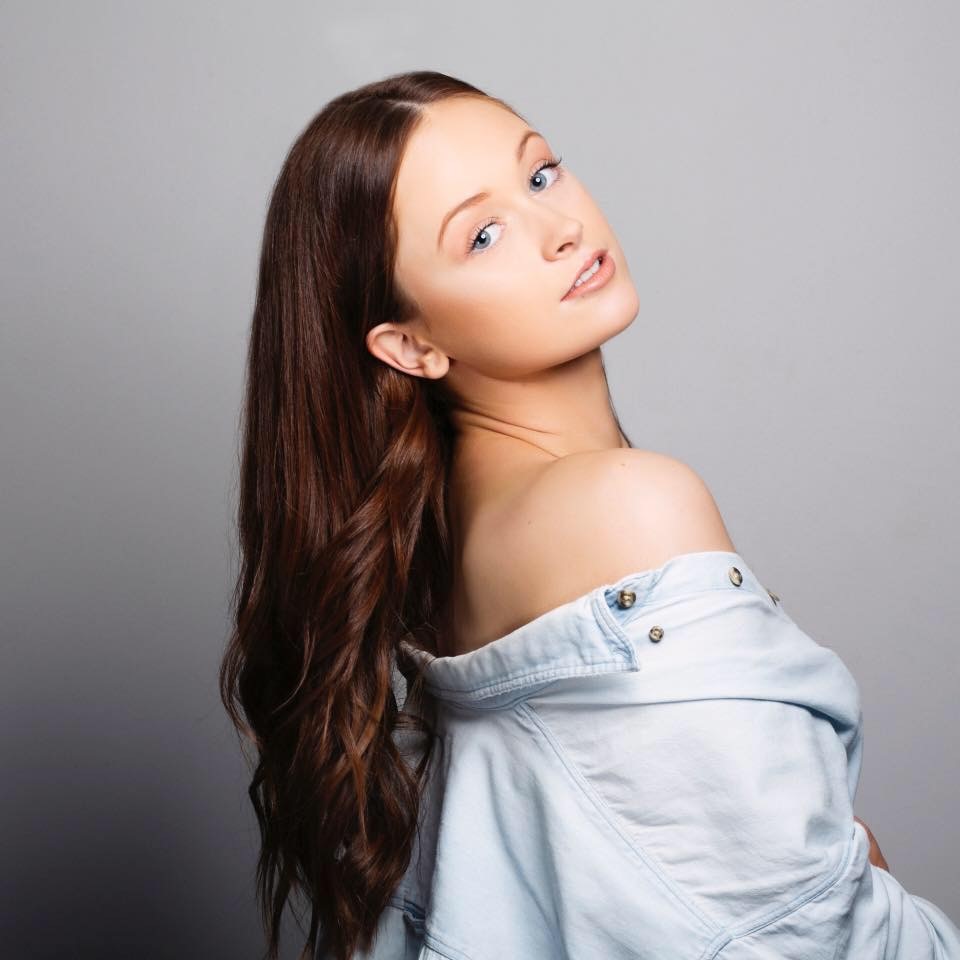 Rachel began dancing at the age of 5, training at Norris Studios. She trained for 13 years with the studio- this included 13 years in Jazz and Tap, 7 years in Contemporary, 5 years in Hip Hop, and 4 years in Ballet (all NZAMD). Throughout her exams, she received 3 NZAMD nominations for Jazz, 1 nomination for Tap and 5th place in the finals, 2 nominations for Hip Hop, and 1 nomination for contemporary. Rachel also spent 10 years of this time as a competition dancer in Solos, duos and troupes. She competed at regional, national and international competitions and performed at Coca Cola Christmas in the Park. Rachel began working professionally as a trainee cabaret dancer for Divas Cabaret at the age of 14, graduating to a resident dancer at Encore Cabaret at the age of 18. From 19 years of age, Rachel has been a company dancer and promotional model for Diamond Entertainment, and has started her third year for the Breakers Dance Team and Momentum Productions. She is in her second year at Auckland University. Rachel hopes that through teaching at Bays, she can pass on to her students the same passion and knowledge given to her during her own training.


Rebecca Hale
Bio to come


Sophie Read-Ellis
Bio to come


Tessa Wilson
Bio to come