Anna Ellis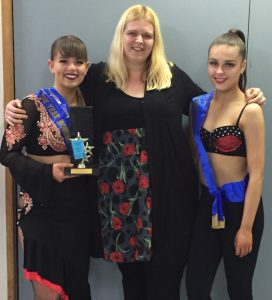 Anna started dancing as soon as she could walk. Born into a dancing family her Grandmother started Bays School of Dance (then Draper Studio) and her mum carried it on. In 2017 it was passed onto Anna who is now the studio owner.
Growing up Anna learnt all styles of dance competing until the age of 12 when she started assistant teaching and then onto teaching her own classes. Tap was always Anna's favourite.
Her passion in tap dancing lead her to sit her teachers certificate in BAL tap where she because a qualified teacher and now teaches all of the BAL tap exam work at the studio. She started up teaching Competition work 16 years ago and has built up a large number of very successful competitive students. Having pupils make it to the semis in 2 out of 4 tap nationals attended and one making it to the finals.
Now Anna has her own daughter Lacey who you will no doubt see around the studio. She has followed on her passion in dancing becoming a very successful dancer at a young age.


Bella Wilson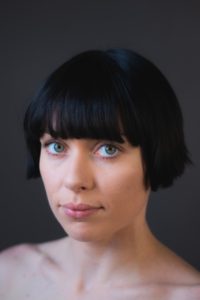 Bella trained at Auckland Academy of Dance, where she completed exams in RAD Ballet, JDNZ Jazz and NZAMD Contemporary syllabuses to the highest levels. In 2011, after achieving Distinction in her Level 6 exam, she won 1st place at the NZAMD Contemporary Scholarship Awards. She was then accepted into the New Zealand School of Dance in Wellington as a contemporary major, where she studied full-time for two years and graduated with a Certificate in Dance Performance in 2013. From 2015-16 Bella completed her dance training at Unitec, and graduated with BPSA in Contemporary Dance. Bella received the Senior Scholar award at her graduation ceremony, in recognition of achieving an overall A grade average for her degree. As a tertiary student, she was fortunate to work with some of New Zealand and Australia's renowned choreographers, including Malia Johnston, Claire O'Neil, Michael Parmenter, Okareka Dance Company, Antony Hamilton, Lina Limosani and Richard Cilli.
As a professional dancer, she has worked with Footnote New Zealand Dance & Alexa Wilson, Black Sheep Productions, Tempo Dance Festival, and Zahra Killeen-Chance. She co-founded Dance Plant Collective in 2016, and has worked as both a dancer and choreographer on every major project with the collective. Her recent choreographic achievements include winning 'Best Newcomer' at the Auckland Fringe Awards 2018 choreographing a short work for the re-opening of the Gus Fisher Gallery, co-choreographing the well-received work 'Lite Moves' for Luma Festival Queenstown 2019, and being awarded a 'Making a Start' choreographic residency at the prestigious Lucy Guerin Inc. (Melbourne). In 2020, Bella is continuing to develop her first full-length dance show 'STRUCTURE'.
Bella has a diverse teaching practice, and regularly teaches contemporary dance technique, ballet and choreographic practice within dance studios, elite pre-professional training programmes, high schools and tertiary dance institutions across Auckland and beyond. She is a sought after contemporary dance coach, and has worked with many students who have gone on to have successful competitions and auditions. She is also a qualified barre instructor with Barrefigure. Bella is passionate about creating safe and positive learning environments, and helping her students find freedom and connection through movement.
Brooke Mowbray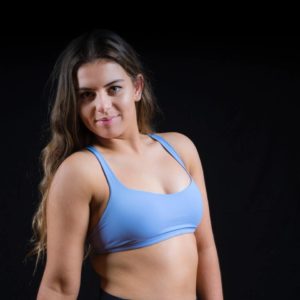 Brooke has been dancing from the young age of 3. From attending multiple workshops, working with industry professionals, elite training programs, national and international dance competitions Brooke is so excited to start spreading her knowledge. From Lyrical, Tap, Contemporary, Urban Contemporary, Commercial and so many more Brooke is a extremely versatility dancer! Brooke has completed her B.A.L tap and NZAMD jazz, tap and ballet exams. Some of Brooke's dance highlights are receiving 3rd place at National Young Performer Awards out of a strong 58 tappers. Brooke has also received 3rd place at the prestigious Noel Burnett tap award at The Auckland Caledonian Competition. Brooke managed to received placings at the NZAMD scholarship awards for multiple years in a row. She can also be seen on past Disney's Power Ranger episodes as a regular extra. Being able to train with so many industry professionals Brooke has so much insight into the dance industry she cannot wait time share with all her pupils!


Jan-Maree Baughan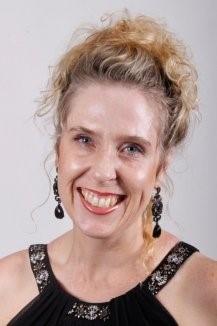 Jan-Maree is a Professional vocalist who has performed in many Operas including Madama Butterfly, Norma, Tosca and Pagliacci, for both Canterbury and New Zealand Opera.
During her youth she learnt Cecchetti Ballet and performed leads in the "classics" of musical theatre.
Jan-Maree has an LTCL (dist) in Voice (Trinity College of London Diplomas) and teaches singing privately. Her own solo work sees her singing for various organisations throughout New Zealand, and has performed to large audiences of over 10000 people.
Jan-Maree has invaluable experience in musical theatre and loves working with youth to empower them with musicianship, stagecraft, confidence and charisma to perform under the spotlight.
Jan-Maree's latest adventure is working within New Zealand TV roles.
Both her daughter Chloe and herself feel very privileged and proud to be part of the Bays School of dance culture and community.


Jane Wilson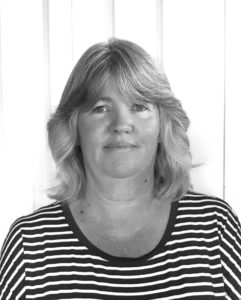 I started dancing with Theresa McMurray in Mairangi Bay at the age of 4 until I was 18, sitting BBO ballet exams and at the age of 11 I started sitting exams in the very first NZAMD jazz syllabus.
I have three children and 6 grandchildren. After having two boys who showed no musical inclinations I had a little girl Tessa who started dancing at Bay's at the age of 4. This renewed my passion for dance and I soon became a busy dance mother.
Thirteen years ago I was asked if I would like to teach Beginners ballet and this has to progressed to Beginners Tap and Jazz and the baby and preschool classes.
As all my children attended Playcentre, after they were all at school I was able to work for the North Shore Playcentre Association as a support worker for 6 years and am now back as a grandparent so I have been working with young children for over 30 years and feel this experience probably benefits more with the age group I teach than my dance experience.
While teaching 2 to 6 year old's can at times be a challenge it is also an absolute delight and I love to see how much those sometimes shy little dancers have progressed through the grades to be confident and stunning dancers.
Karyn Nicholls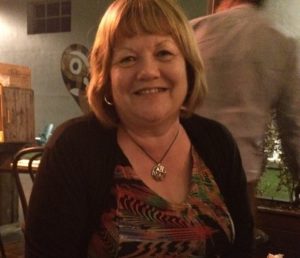 Karyn commenced dancing at the age of 3 and has now been teaching for over 45 years. She comes from a dancing family, her mother a ballet dancer and father a tap dancer who received the New Zealand Fred Astaire Award. Also 2 aunties and an uncle who were founding members of the New Zealand Ballet Company. Karyn grew up in Wellington where her parents ran 2 dancing studios. She competed in competitions in both ballet and tap and did her RAD ballet exams and BBO tap exams. The family shifted to Auckland in 1970 and her mother started a dancing studio in Browns Bay known as Draper Studio. Karyn completed her RAD major ballet exams and BBO major ballet and tap exams. The NZAMD syllabus was started by her father's auntie in Wellington and Draper Studio was one of the first dance studios to start NZAMD Jazz exams in Auckland. Karyn completed her NZAMD jazz exams and at the same time started teaching the jazz syllabus. Her passion is ballet so at 17 she started taking ballet private lessons for competitions and helped her mother with BAL ballet exam classes. When her eldest daughter Anna was young she also completed her ISTD character exams. In the early 2000's her mother changed the name to Bays School of Dance and Karyn took over the dance school. She gave the dance school to her daughter Anna in 2017. Karyn teaches the BAL ballet exam classes and regularly attends the BAL Summer School in Sydney to update her teaching skills. In 2017 she was awarded the BAL trophy for honours points in Junior Ballet NZ and equal highest points in Senior Ballet and in 2018 highest for Junior Ballet.


Hannah Thorne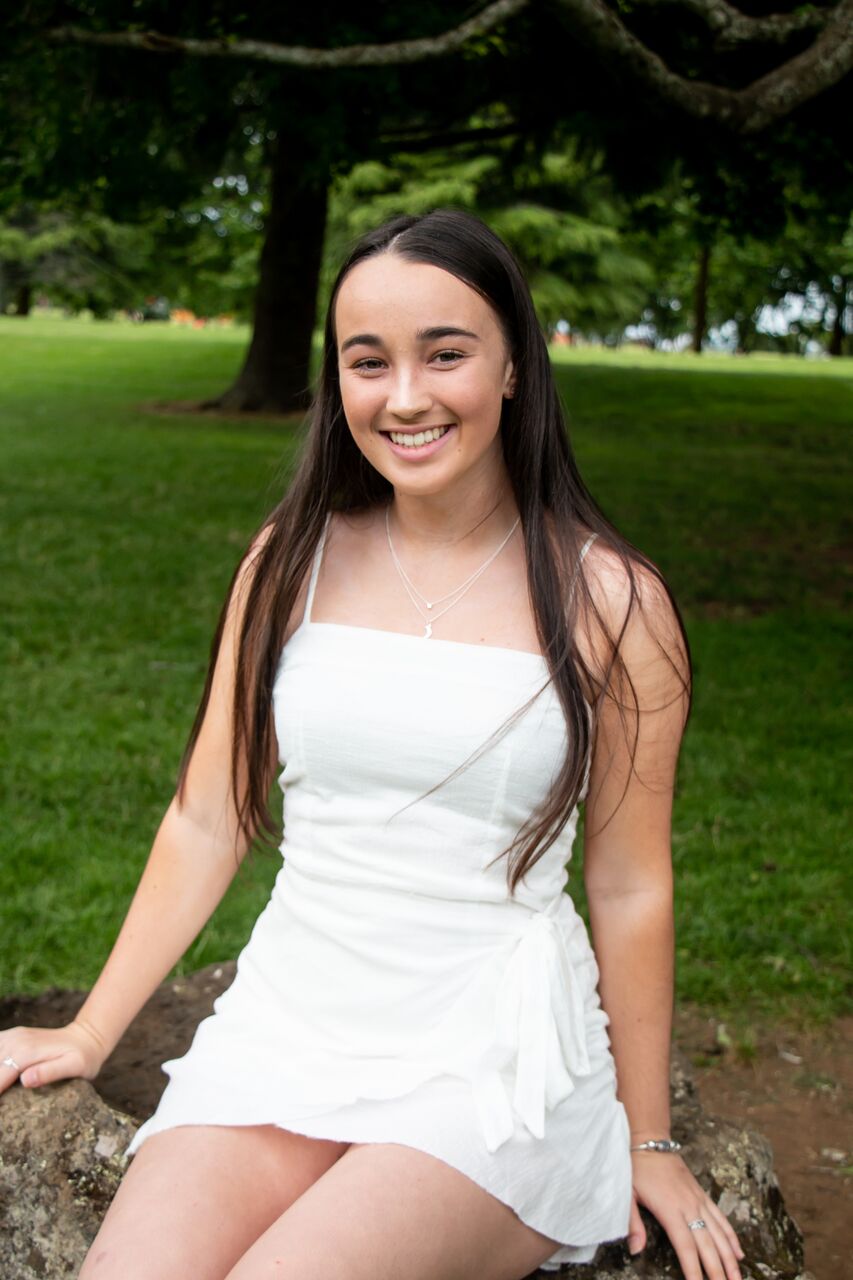 Hannah has been dancing at Bays School of Dance since the age of 4 years old. She has learnt all styles of dance and competed in tap dancing to this day. Hannah has completed her BAL tap exams from beginners to advanced and is currently completing her level 9 NZAMD tap exam which is her last exam. One of Hannah's most memorable successes would be coming 2nd place in the tap section at the NZAMD national scholarship awards in Lowe Hutt in 2018. Over the past few years Hannah has really enjoyed relieving and teaching dance classes and is beyond excited to have some classes of her own this year. She loves working with kids and watching them grow as dancers.


Leanne Coombe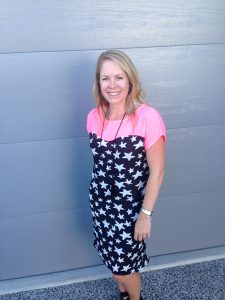 My love of dance started when I was just a toddler! At the age of 3 I had my first ballet and tap lesson with Mrs Draper at Drapers (now Bays School of Dance) and I was hooked! I have completed all my exam work through Bays – BAL Tap, NZAMD Jazz, NZAMD Tap and BBO/BAL Ballet up to Pre Elementary. In 1997 I won the NZAMD Jazz Nationals and in 2001 I came second at the NZAMD Tap Nationals.
I am the founding teacher at Bays for the NZAMD Tap syllabus and have been successful with two students winning the NZAMD National competition and others in jazz and tap placing in top 5 positions. I love all forms of dance and my passion for dance lead me into teaching! I started teaching at Bays 20 years ago and have loved every minute of it! As well as teaching I also used to Cheerlead for North Harbour Rugby, Breakers and Warriors, I also danced with a performance troupe that did shows and gigs for events.
I now have a lovely family and whilst juggling family life and the kids sports commitments I still love to dance and teach! You may see me at the studio as a mum with my daughter Millie or there with my teaching hat on! Regardless of what I'm there for I always love to say hi and chat to everyone, so for those of you that I'm not currently teaching, please come say hi 🙂


Louise Norman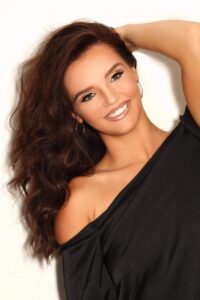 Louise started dancing at the age of 3 years old and has been dancing ever since. Louise originally trained in the U.K. until the age of 18 where she gained exams in RAD Ballet, ISTD Modern, Jazz and Tap. She then went on to train professionally at the Urdang Academy in London achieving her Level 6 National Diploma in Professional Musical Theatre and Dance where she studied multiple genres of dance and musical theatre including Hip Hop, Commercial, Tap, Ballet jazz singing and acting.
As a professional performer Louise has performed all around the world on cruise lines Royal Carribean and Regent Seven Seas Cruises as well as in Turkey, Germany, Spain and U.K. She has been in casts for multiple music videos and shows and dance events. Louise is also a very keen aerialist and has performed aerial hoop on two contracts and is carrying on her aerial and dance training while in New Zealand.
Louise is thrilled to be working for Bays School of Dance as the new Hip Hop teacher and very passionate about sharing her knowledge of the performing industry with the pupils.
Melanie Klaassen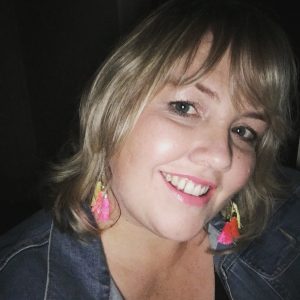 Melanie began dancing aged 5 then at 6 moved to the Draper Studios (now Bays School of dance) so she has been involved with this studio for over 35 years! She also trained at the Natalie Dumbleton School of Ballet. She completed her Ballet (BBO/BAL), Character (BAL) and Jazz (NZAMD, Distinction) exams to Advanced level and Tap (BBO/Bal) to Elementary level and was a regular competitor in local dance competitions She has enjoyed adjudicating dance competitions throughout New Zealand and has taught for several north shore dance studios.
Melanie has a Bachelor of Arts from Auckland University receiving a Senior Prize in Education and a Senior Prize in History. She has a Diploma in Teaching (Secondary Schools) from Massey University.
Melanie has worked in the teaching profession since 1999 teaching Dance, Drama, Music, English, Social studies and History. She has taught at several high schools including ten years as Head of the Performing Arts Department at Rutherford College and has choreographed and produced many school productions and dance shows. She is widely recognised for her expertise and experience in secondary school dance. She loves inspiring children and teenagers to reach their full potential and express themselves as performing artists.
Melanie holds various contract roles with the New Zealand Qualifications Authority and the Ministry of Education including the writing of the NCEA dance standards, supporting teachers with NCEA implementation, exam setting and marking. She is the Dance National Moderator at NZQA and has worked for Team Solutions, Auckland University as a facilitator in arts education working with secondary school teachers to accelerate student achievement.
As well as juggling work commitments and family life with her husband and two children, Mel thoroughly enjoys studio dance teaching. If you are looking for a technical class that is fun and also very accessible consider giving character a go!


Michaela Nicholls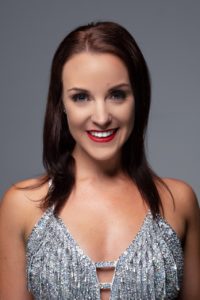 You could say Michaela has grown up at the BSOD studios, when at the age of 3 she started learning tap jazz and ballet from her Mum Karyn and Grandma Adele. Michaela teaches the NZAMD jazz syllabus and Jazz comp work at Bays and has also choreographed tap comp solos over the years which would be her favourite style of dance.She has recently started to teach the IDT syllabus which she is loving. Michaela has trained in BAL (Tap jazz, Character and Ballet), RAD (Ballet), TDI (Jazz & Tap) and NZAMD (Jazz, Tap, Ballet & Contemporary) to advanced levels. Michaela has her diploma in NZAMD jazz.
A highlight in her competitive dancing career was placing in the top 10 finalists at PACANZ young performer of the year.
At the age of 18 Michaela moved to Melbourne to study full time at Dance World studios, where she graduated with a Diploma in Dance Performance.In the time she spent in Melbourne she was lucky to train with such talents as Thern Reynolds, Paul Mercurio, the Australian Ballet Company and cast members of Tap Dogs and also taught tap at local dance studios.
Since moving back to New Zealand and returning to the BSOD family some highlights have been choreographing the "Locomotion" Jazz troupe which was awarded first place at Showcase Australia and won the national title for their age division. She was also delighted at the opportunity to choreograph a tap routine to promote the Broadway Production 'Singing in the Rain' which was featured on the Breakfast show and performed at Aotea square.
Michaela's passion is to choreograph and loves her family at Bays. Recently she has put her dancing shoes back on to join Finesse entertainment.
Rebecca Hale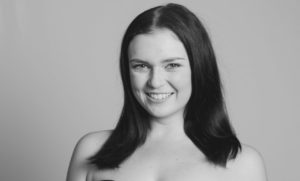 Rebecca Hale started her dance training at age 3, and competed in local and national competitions throughout New Zealand. In 2015 she commenced her full time training at the Queensland University of Technology through a Bachelor Of Fine Arts (Dance Performance), which she graduated from with Distinction in December, 2017. During her time in Brisbane she performed in independent festivals, as well as in works by renowned Australian choreographers. In 2017 she had the opportunity to take part in the Beijing Contemporary Dance Festival Dance Camp, and perform in the festival itself.
Since returning to Auckland, Rebecca has been working as a freelance ballet, jazz, and contemporary teacher, as well as adjudicating and choreographing for the Friday company. In 2020 Rebecca is undertaking a Graduate Diploma in Secondary Teaching (Dance), and her Teaching Certificate IV in BAL to further her career in dance education.
Sophie Read-Ellis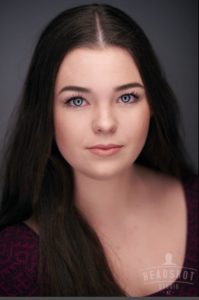 It is safe to say Sophie has a passion for dance. She has been dancing with Bays School of Dance for well over 10 years. Sophie has trained in NZAMD for Tap, Jazz, Ballet and Contemporary, as well as BAL in Tap, character and ballet. In 2017 Sophie was accepted into the University of Auckland's bachelor of dance studies program. Where she further developed her dance technique and her pedagogy as a teacher. Sophie has accomplished many successes in her dance career. to name a few: judging, stage managing, Choreographing, working as a back up dancer for artist such as Amara Duru and Salman Khan, in addition she has done promotional work and been featured in music videos. Sophie has recently graduated her bachelor's degree in dance studies and found her love for teaching, which has lead her to follow that adoration and is now training to become a secondary dance teacher.


Tessa Wilson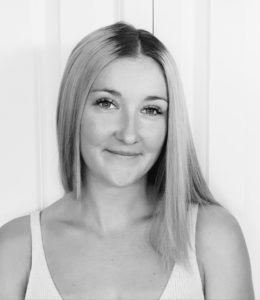 Tessa has been dancing at bays school of dance for 20 years and has been teaching for about 7 of those years. She has completed all BAL tap, NZAMD tap and NZAMD jazz exams. Tessa competed in many competitions over the years giving her awesome experiences and great opportunities. Tessa's true passion is teaching. She is currently teaching NZAMD tap, acrobatics, open jazz, open tap and extension classes.